Jessica Gill
Jessica wants to give back - and she found Public Health at WVU was the place to be able to have the biggest impact.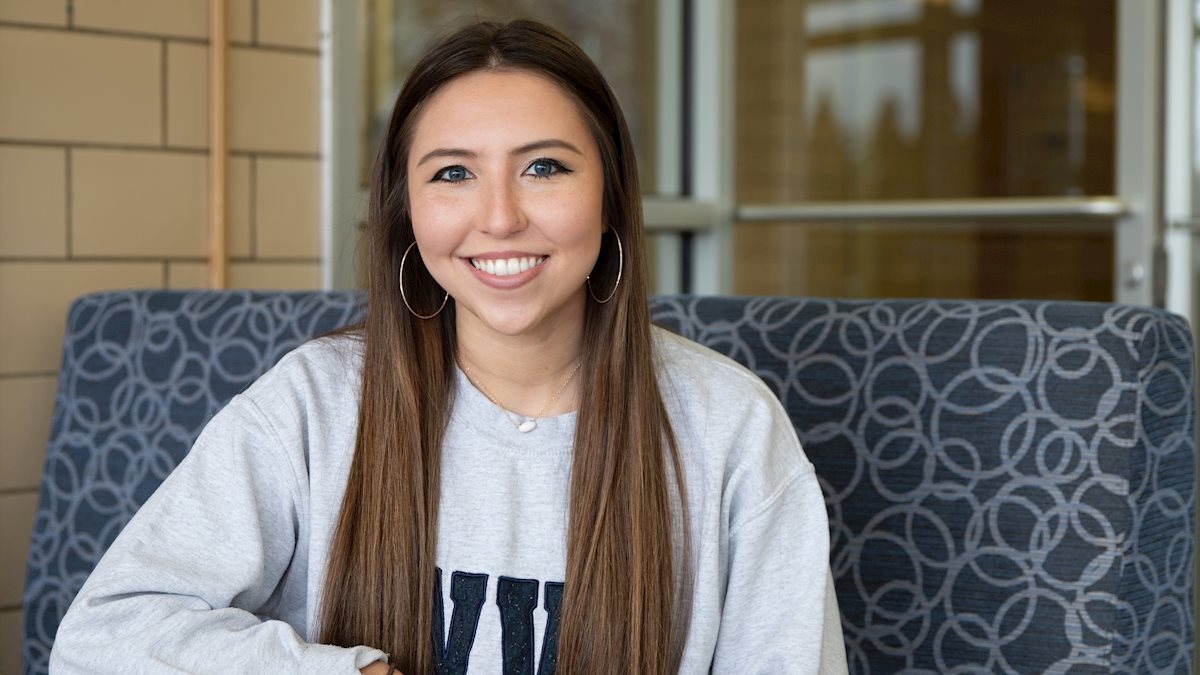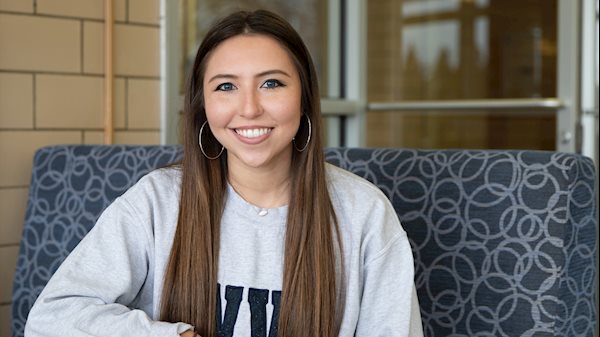 Program: Bachelor of Science in Public Health
Area of Emphasis: Community & Population Health
Hometown: Charleston, WV
What does public health mean to you?
Public health means being involved in the healthcare system on a community level. It means being able to help those in the community live a healthier and happier life where they live, learn, work and play. It is educating the community about prevention and working with health policy to research disease and injury prevention.
When did you know that you wanted to study public health?
I didn't know I wanted to study public health until my junior year at WVU. I stumbled upon it working for the University in the Office of Admissions. I wanted to be involved in the healthcare system, but I didn't want to be a nurse or doctor, so Public Health was the perfect fit for me. It encapsulates all the aspects of health that I love, and I am still able to work with people, especially in this program at WVU because the institution is all about giving back to the community.
Why did you choose to study Public Health at WVU?
I wanted to go to school in the state that I grew up in, knowing that when I graduate, I can be an advocate for the community and give back to those who have helped me succeed.
Have any particular faculty members made an impact on you at WVU?
I have been able to build a special connection with each professor as they are here to help me succeed. One professor that has helped me stay motivated is Dr. Lindsay Allen. She is so passionate about the topics she teaches that she is able to leave a lasting impression on every student. She knows we are capable of accomplishing anything we set our minds to, and she is not afraid to help. Building a relationship with her has helped me be sure I chose the right path.
How has WVU ended up being the right fit for you?
I knew WVU was going to be the right fit for me because as soon as I stepped on campus I felt like I was home. I felt like this was the place where I could find endless opportunities and meet amazing new friends.
What is your ultimate career goal?
I want to work with adolescents in a mental health capacity. I want to get my graduate degree and work with kids who might not have help otherwise.
What is your advice to future public health students?
You don't need to know exactly what you want to do when you start the program. It is very flexible and everyone is there to help you create your own path.
Watch our interview with Jessica!
What advice would you give to your freshman self?
I would tell my freshman self to enjoy the ride. It goes by so fast and you want to make every moment count. Become close with your teachers – they are here to help you succeed and can help you get opportunities to excel. Become close with your peers – they become your support system and will be there with you until the end. Attend every event. You can meet new people and network, which can lead to opportunities.
What will you always remember from your time at WVU?
I'll never forget all of the people and the good times I've had. I've been able to network in ways I never thought I could through the School of Public Health and through my job in the WVU Office of Admissions. I've been able to engage in different opportunities I didn't expect.
What do you think is the best tradition at WVU?
One of the fun traditions is taking a selfie with President Gee. His bowties are so cute. I feel like everyone is in competition to see who can get the most selfies with him.
Why should someone choose WVU to study public health?
I think the size of the School of Public Health is perfect. It's a small program so the one-on-one time you get with every professor, the dean, and your adviser is unparalleled to any other program. I've been able to succeed because I know my teachers care about me. I can go talk to them at any time, and that's been helpful. And the program itself is really engaging. I'm able to not only learn through lectures, but I'm also able to put what I've learned into the community.
Story originally published .