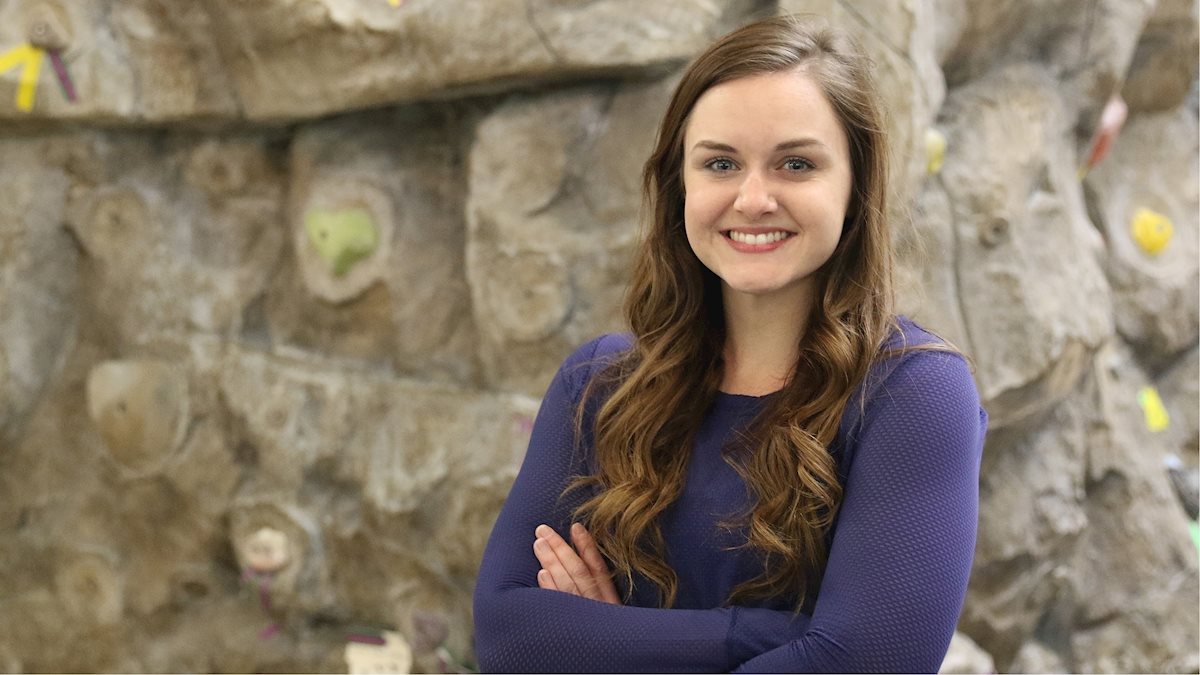 Program: Bachelor of Science in Public Health
Area of Emphasis: Public Health Sciences
Hometown: Berkeley Springs, WV
What does public health mean to you?
The short definition of public health is the science of protecting and improving the health of people and their communities. It involves not only prevention, but education and policy change as well. Therefore, the application of more than one discipline is needed. To me, public health means the collaboration of many different disciplines to increase safety and the absence of disease for EVERYONE, and I think that's a great thing to be a part of.
When did you know that you wanted to study public health?
When I came to college, I wasn't quite sure what direction I wanted to go in. I knew that I had a passion for helping people, but I didn't really know what I could see myself doing. After being undecided for two years, my advisor helped me understand more about what public health was, and he pointed me in that direction.
I knew public health was the right fit for me when I noticed how much easier it was to learn when I had a genuine interest in what was being taught.
Who has made an impact on you at WVU?
The professors in the WVU School of Public Health all have a passion for what they do and for public health and it makes it so much easier to learn in an environment like that.
I remember one thing that Dr. Myers told us in our "Public Health in the Workplace" class that has stuck with me. He told us that throughout his education, when he put his pencil down and started to listen to his professors in a way that felt more like a conversation, he finally started to really learn. After he said that, that's exactly what I did in his class and some of my other public health classes. This allowed me to truly understand what he was teaching, rather than just memorizing it.
What do you want to do after graduation?
I decided about a year into my public health education that physical therapy was the direction I wanted to go in. After graduation, I would like to study physical therapy and use my passion for helping people in that way.
I'm looking forward to using what I learned throughout my undergraduate program to give me a unique background when I further my education.
What advice would you give to your freshman self?
I would tell my freshman self that it's okay to not know what my future holds. It seemed like every time I told someone I was "undecided" that it was a negative thing. I think sometimes it can be beneficial to gain experience to find what you love to do before deciding. I would also believe in myself more because I can do a lot more than I think.
What is your advice to future public health students?
My advice would be to use your classes and experiences to help you find what you truly see yourself doing in the future. I would also tell them to build relationships with their professors because not every major gets the chance to be in classes that are smaller in size.
How have your experiences at WVU and the School of Public Health helped prepare you for your future?
I have been a group fitness instructor at the WVU Rec Center since I was a freshman. This experience has given me a passion for helping people reach their goals and be as healthy as possible.
I understand a lot more how important prevention is in the treatment of injury and illness, and I think that will contribute to my future education, as well as my life in general.
What will you always remember from your time at WVU?
I will always remember the relationships I made and that no matter where I went on campus, it seemed like I would always see someone I knew. It made a big school like WVU seem much smaller.
Story originally published .