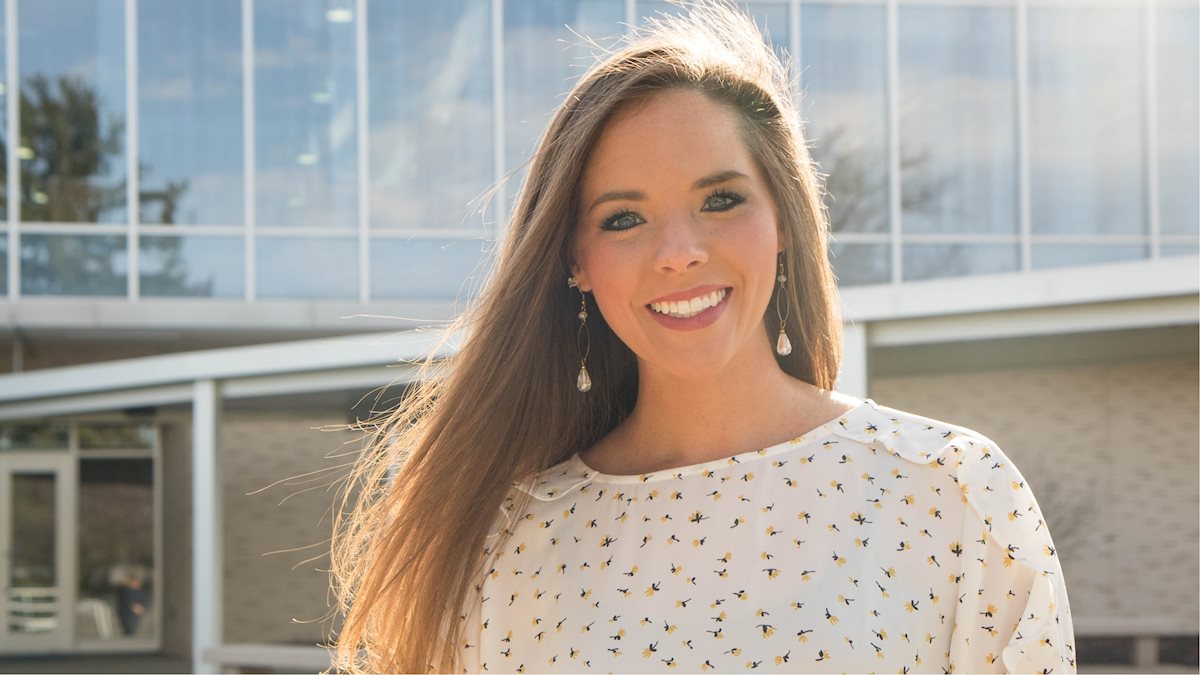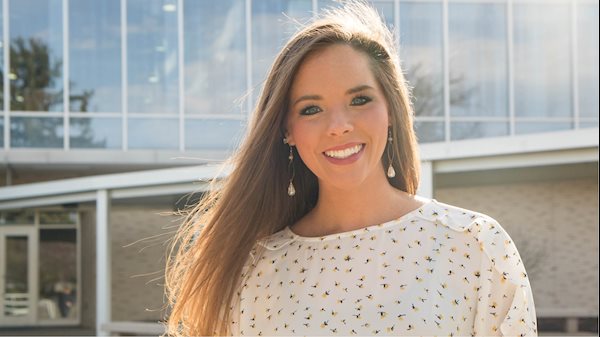 What will you always remember from WVU?
The "feeling" of Morgantown. West Virginia University is a campus full of pride, and I felt that pride no matter where I was! I am proud to be a Mountaineer, and you can bet that whenever I hear the words " Lets Go," I will always shout loudly, "Mountaineers!"
What would you tell yourself as a freshman?
Don't compare yourself, your capabilities, or your journey to other people and their journey. The school of nursing is competitive, it is easy to get caught up and compete with other students, don't get caught up in trying to out-do others, instead work together. Your strengths are another persons weakness. This scenario reminds me of the words of Babe Ruth, who said, "Never let the fear of striking out keep you from playing the game."
What will your degree from WVU allow you to do?
Throughout my clinical experiences I have realized that nursing is a profession in which I am able to take my education and truly make a difference daily whether it be educating a patient, providing the mental support that a family may need, saving someone's life, or directing a patient to a dignified death. Not only will I be able to use my education to do these things, but nursing is a field for continuing education where daily I will learn about my patient, myself, and the health care industry.
Why did you choose the School of Nursing?
I chose the WVU School of Nursing because of the hands-on clinical experience I knew I would receive. Ruby Memorial Hospital, WVU Medicine, is a 645 bed, academic medical center. It is a three time Magnet designated hospital, level I trauma center, and comprehensive stroke center. By the time I graduated I completed 250 of 1,000 clinical hours in the Medical Intensive Care Unit at Ruby Memorial Hospital as a mentored clinical preceptor ship. I worked hands on in the ICU handling a 2:1 nurse to patient ratio; I was responsible for total care of both patients, participating in rounds, answering the telephone, communicating with providers, working with the healthcare team, as well as patient's family members. Not too many students can say they get that sort of experience in nursing school. My diverse clinical experiences have enabled me to develop a strong skill set to prepare me for the many challenges of the nursing profession.
Did you always know you wanted to be a nurse? When did it "click" that this was right for you?
I have always felt a strong desire to care for others. When I was five years old my twin sister was diagnosed with complex partial epilepsy, when I was seven my dad was diagnosed with testicular cancer, and a week before my 21st birthday my mother was diagnosed with an aggressive form of breast cancer. As I have watched my family members endure the treatment necessary for these conditions, I have felt a sense of urgency to give back and dedicate my life to caring for others the way my family was cared for in a time of need.
What do you hope to do in your field in the future?
A few weeks before graduation I was pleasantly surprised to learn that I had been accepted into West Virginia University's BSN-DNP program. After undergrad I plan to work as a bachelors prepared nurse in an intensive care unit and continue my education at the same time as a part time student. In three years I will be ready to practice as a family nurse practitioner.
What has made your experience unique: Do you have a sibling who's in the nursing school with you?  Was there an important life event that pointed you into the direction of being a nurse? Did you start as one major, and then decide nursing was where you should be?
My nursing school experience may be unique when compared to other students because I had a twin sister to "tag along" with me on this journey. Both my twin sister and I were accepted into the school of nursing the same semester and we will both be graduating together in May 2018. Better yet, we were both accepted into the BSN-DNP program and we will be continuing our education together. It is really something special to have a family member by your side through nursing school. Nursing school is tough, but we always had each other! We always practiced on each other too, so we never had to say to any of our patients, "This is my first time", because we always practiced our skills on each other before clinical.
Story originally published .