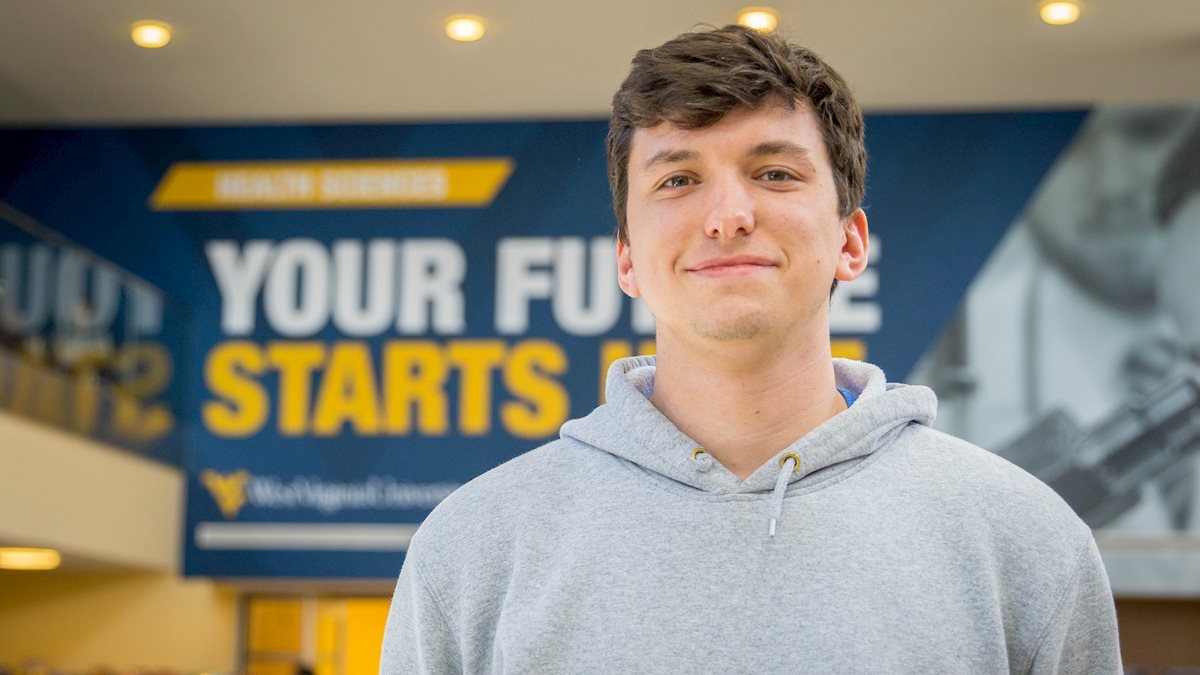 Major: Immunology and Medical Microbiology
Hometown and state: Bruceton Mills, West Virginia
Aside from the times I've had with my friends and the relationships that came from my undergrad, I will always remember when Will Grier through a rocket to Gary Jennings to beat Texas while at WVU. Horns down.
I would tell my freshman self to find comfort in the unknown. It can be pretty daunting not knowing what's to come, but that's alright. No matter the timeline, find a goal and take the necessary steps to act on that goal.
My degree will allow me to critically think and analyze multiple topics, educate the public about the field of IMMB, and continue to work on my personal and professional development.
Why did you want to join the IMMB program?
Whenever I was in middle school, my mom was diagnosed with breast cancer. She fought through it (and made it look extraordinarily easy), but relapsed again late in high school. I remember thinking about why the immune system was not doing its job and was very intrigued. I joined the IMMB program because I wanted to educate myself about what makes people become sick, how our body goes to war day in and day out with these pathogens and how we can prevent these illnesses from occurring.
Why come to WVU?
WVU is one of the only schools in the country that offered such a focused approach to this field at an undergraduate level. I came here for the educational opportunity, but soon realized the environment and the people are truly unmatched. From the blue lot throughout the globe, your "Let's go" chant will never be unanswered as a Mountaineer.
Tell us about your time here at the University.
My time here has been unique and rewarding. Our major is quite small (14 people) which opens up opportunities that some students do not get to experience concerning research, job opportunities, conferences—you name it. In what other program are you given the opportunity to diagnose an immunodeficiency or engage in the process to build a vaccine? I was fortunately given those and many more such as an opportunity to research in Dr. John Barnett's lab, and work at Ruby to engage in patient care experience. I got to see and experience both sides of the medical spectrum from rigorous yet rewarding research to bedside care. Often times you hear about students becoming "just a number" and getting lost, but I never felt that way here, especially with IMMB.
How have those experiences shaped you?
The summation of these experiences equipped me with the tools and resources that I needed to accomplish my past and future goals. I have never felt more enabled to not only move on to another facet of life, but also educate science and non-science people about what the IMMB degree is about, and how these topics affect each and every one of us daily.
What do you find most interesting about IMMB?
Our area of study reaches far beyond the cause and effect of why we get sick. Of course we learned about the flu, strep throat, even the historically chilling "black death"—but did you know the microbes in your gut play a role in modulating brain function? Even immune cells in your CNS have inflammatory pathways linked to Alzheimer's disease and multiple sclerosis. What about rewiring your immune cells to go to the mattresses with cancer? I didn't either. The field shares such a large spectrum with multiple areas of science and medicine, and it is only continuing to grow.
Looking back at your time here, is there anything you would have done differently?
No, not really. Maybe stopped and smelled the roses for an extra second? I think it is a little too soon for me to have regrets about not doing this or that.
What advice would you give students coming into this program?
Get involved early, go after whatever sparks your interest, and to fit your own mold. I think too often we become obsessed with what everyone else is doing that we lose sight of what is best for ourselves. Just because everyone in your class is pre-med freshman year doesn't mean you have to be pre-med. If you want to try research, put your best foot forward. If you want to get involved with biosafety, maybe scientific policy—take the leap. Any avenue that becomes available to take, you should try it. Believe me when I say IMMB can provide you with opportunities that you didn't know existed. In the end, it is up to you to do what you're passionate about.
How do you feel about walking across that stage? Nervous, excited?
It hasn't quite hit me yet. There has been a potpourri of thoughts and it is difficult to cut it down to a single feeling. Later down the road I know I will miss this some, but for now I feel ready.
What's next for you?
The day after my graduation I am starting Physician Assistant's school at Alderson Broaddus. Almost no time for graduation to sink in, but I think (and hope) I am ready for a new phase of life to begin.
Story originally published .