Back to

News
Bestselling author and international speaker to present School of Public Health Diversity Week keynote address
Dr. Gilbert Singletary to present 'All Men Are Created Equal,' Sept. 18 at 4 p.m.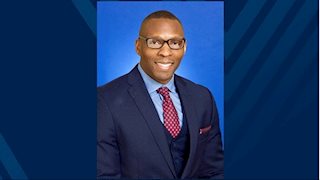 The School of Public Health will welcome international speaker and bestselling author, Gilbert "Gil" Singletary, PhD, JD, to campus as part of 2019 Diversity Week.
Dr. Singletary will present "All Men Are Created Equal," an engaging and powerful presentation that will acknowledge the 400th anniversary of when the first Africans were brought to the country and how that ties to the social justice tenets of public health. His talk will be held in the College of Law Event Hall at 4 p.m. on Wednesday, Sept. 18, with a reception immediately following.
Uniquely distinguished by his diverse academic background and professional expertise, Dr. Singletary serves as dean of the College of Health Professions at Chamberlain University and is CEO of Ally Consulting Group, a multidimensional consulting firm that includes legal, educational and business experts. He earned a PhD in psychology from the University of Kentucky; a JD and MBA from Northern Kentucky University; and an MSW from the University of Louisville.
A highly sought-after speaker and known as "the voice of the people," Dr. Singletary has been an invited guest on numerous television networks including CNN, Fox News, MSNBC, and Al Jazeera, in addition to many local Lexington programs.
Dr. Singletary's campus visit is being co-hosted by the College of Law and the John Chambers College of Business and Economics.
The event is open to the general public, and all WVU students, faculty and staff are encouraged to attend.
If you have questions about the event, contact Tiffany Salamone by emailing tiffany.salamone@hsc.wvu.edu.