Cancer Prevention and Control Offers Free Web Course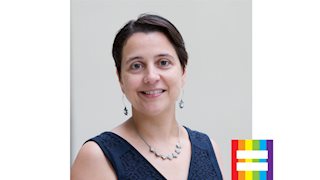 Caring for Diverse Populations: What You Need to Know About Your LGBTQI Patients
Cancer Prevention and Control at the WVU Cancer Institute presents Mandi Chapman, MA discussing cultural sensitivity for LGBTQI patients in this newly created web course. As the Associate Center Director, Patient-Centered Initiatives and Health Equity for the George Washington Cancer Center, Ms. Chapman's research focuses on patient navigation, cancer survivorship and health equity for lesbian, gay, bisexual, transgender, queer and intersex (LGBTQI) communities. Originally recorded at the WVU Health Sciences Center, the presentation:
Describes national requirements for nondiscrimination of LGBTQ patients.
Explains behavioral health risks and system challenges for LGBTQ patients.
Describes and utilizes language that is accurate and affirming for LGBTQ patients.
Identifies ways to create a welcoming environment for LGBTQ patients.
You can view the presentation.
Continuing education credits are available for Medicine, Nursing, and Dentistry
Contact Cancer Prevention and Control at 304-293-2370 or cpc@hsc.wvu.edu with any questions or comments.
-ARA-