Back to

News
Health Sciences to sponsor WVU Global Health Week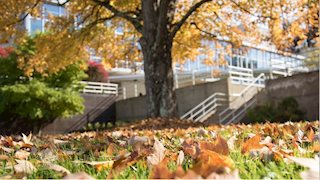 The Global Health Program at WVU Health Sciences will sponsor WVU Global Health Week Oct. 14-18 to promote, support and encourage awareness of global health issues. International experts, WVU faculty and students will share their experiences and perspectives during lectures held throughout the week. Through these events, others can become inspired to apply lessons learned in global settings to the challenges faced in our rural areas.
Lectures will be held from 12 – 12:50 p.m. in room 1905 Health Sciences North.
Oct. 14
"What Works in Global Health: Addressing and Eliminating Health Disparities"
Dr. Jessica Evert, Executive Director, Child Family Health International
Oct. 15
"Global Perspectives: Bringing Clinical Pharmacy to Underserved Populations"
Dr. Jon P. Wietholter, Clinical Associate Professor, School of Pharmacy
Oct. 16
"WVU IM Global Health Track Perspectives"
Dr. Rey Carvajal, Dr. Ryan Farnsworth, Dr. Benjamin Hackett and Dr. Claire Schretlen, Global Health Track Residents in Internal Medicine WVU School of Medicine
Oct. 17
"Guatemala Dental Student Trip 2019" School of Dentistry students
"Healthcare in the Amazon" Helen Melnick, School of Nursing
Oct. 18
"Primary and Secondary Prevention of Diabetes in Rural and Underserved Areas" Ranjita Misra, School of Public Health
Faculty, residents, fellows, students, staff and the Morgantown community are invited to attend. Lunch will be provided for those who RSVP before Oct. 7 to Jacque Visyak at jvisyak@hsc.wvu.edu.