John Brick named associate dean for rural outreach at WVU School of Medicine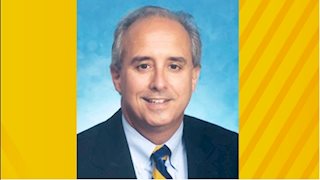 John F. Brick, M.D., has been named associate dean for rural outreach in the West Virginia University School of Medicine.
"John Brick has been a passionate advocate for the health of rural West Virginians for decades, said Clay B. Marsh, M.D., WVU's vice president and executive dean for health sciences, who made the appointment. "Having him in this leadership position will strengthen our rural health efforts on all of WVU's campuses and with our healthcare colleagues across the state. The true benefit will be to people in every rural community in West Virginia."
Dr. Brick, the former chair of the Department of Neurology, has been a faculty physician at WVU since the 1980s. He has been involved in the University's efforts to broaden health services outside of Morgantown throughout his career, including helping establish the state's first telemedicine system.
In his new post he will work with community leaders across the state to determine what health services are most needed in their areas; help develop and staff new WVU Medicine health clinics and other services where they are desired; and explore other areas of cooperation and coordination that will benefit patient care. He will represent WVU in discussions with hospitals, community organizations, and individuals who want to partner with the University or support its rural health activities.
"Our Health Sciences Center has had a very strong tradition of outreach since WVU Hospital opened," Dr. John Brick said. "These efforts have been a critically important part of our goal to improve the health of West Virginians for decades. It is an honor to be involved in these efforts."