Back to

News
Virtual mindfulness workshops aim to improve stress management and quality of life
Learn and experience the numerous health benefits of mindfulness practice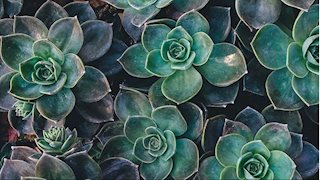 Work with three incredibly knowledgeable and experienced instructors in developing a mindfulness practice that supports your work-life balance and overall well-being. Participants can expect to be engaged in a variety of mindful exercises purposefully designed to provide personal and professional value, including:
The science of mindfulness and its positive effects on the brain
Guided meditation for mental clarity and focus
Energizing yoga poses capable of being done at home or in the office with limited space or props
Mindful compassion, communication, and eating exercises
This weekly workshop series will cover techniques to effectively change your response to stress, the result of which is a calmer, more focused and resilient mind. The virtual series will take place every Monday from 12 p.m. to 1 p.m. during the month of June and is free for all WVU Medicine employees and WVU students, faculty, and staff.
For additional information or to register contact wellness specialist Anthony.Danko@hsc.wvu.edu.