National Healthcare Expert to Deliver Kandzari Lecture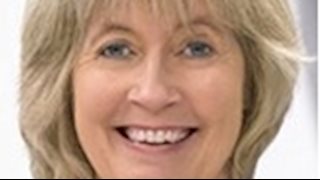 Nursing Students to be Honored
Dr. Marianne Baernholdt, a nationally and internationally recognized healthcare expert, will present "Rural Nursing Practice: Challenges and Rewards" at the West Virginia University School of Nursing's 2018 Judy C. Kandzari Lectureship. The event will be held on Thursday, April 26, in Okey Patteson Auditorium at the Health Sciences Center beginning at 6 p.m.
Dr. Baernholdt is the Nursing Alumni Endowed Distinguished Professor, School of Nursing, Virginia Commonwealth University, Richmond, VA. She teaches courses and mentors national and international students and junior faculty in leadership, quality and safety, and health services research.
Her research focuses on how quality of care is defined and factors affecting the quality of care in global rural areas across the healthcare continuum. She has been a primary investigator and co-investigator on several federal grants using a diverse set of methods to examine quality and safety in rural areas.
She was the founding Director of the Langston Center for Quality, Safety, and Innovation at Virginia Commonwealth University School of Nursing. She is active in national and international organizations including co-chairing the American Academy of Nursing's expert panel on quality health care. Dr. Baernholdt also served for eight years as the US representative on International Council of Nurses, Core Steering Group Rural and Remote Nursing Network.
Dr. Baernholdt received her nursing diploma from Bispebjerg School of Nursing, Denmark; her BSN from Pace University in NY; her MPH and MSN from Columbia University; her PhD from the University of Pennsylvania and completed her post-doctoral fellowship at the University of North Carolina, Chapel Hill.
The Judy C. Kandzari Lectureship is named in honor of Judith C. Hightower Kandzari, EdD, RN, LPC, who was a member of the faculty of West Virginia University School of Nursing from 1967 until her death in 1996. Her life was dedicated to family, community, and the improvement of health for the citizens of West Virginia. The Kandzari Memorial Nursing Lectureship was created to honor her memory and pay tribute to her work as the School of Nursing's first Director of Distance Education.
In addition, the School of Nursing will present various academic honors immediately after the lecture, as well as induct the newest members of Sigma Theta Tau International – Alpha Rho Chapter nursing honorary.
The event is free and open to the public. For news and information on the WVU School of Nursing, follow us on Twitter @WVUSoN, like us on Facebook or visit nursing.hsc.wvu.edu.