Back to

News
October session of survivors club to focus on upcoming Medicare coverage changes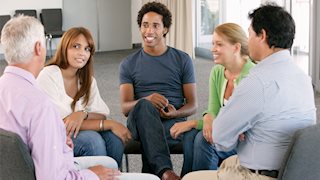 The October session of The Survivors Club will meet on 10/9/19 from 6-7:30 PM in Conference room 3A at the Mary Babb Randolph Cancer Center. Invited guest speakers include David Summers and Jessica Ice. Mr. David Summers is the regional representative for the Senior Health Insurance Program (SHIP). SHIP is a non-profit federal program that assists senior citizens, disabled individuals, and caregivers who have questions or problems relating to Medicaid, Medicare and related coverage. SHIP counselors are trained in the regulations and laws pertaining to medical coverage for elderly and disabled individuals. SHIP counselors are not affiliated with any insurance company or provider. They are able to provide non-biased information and assistance to help people select medical coverage that meets their needs. There is no charge for any of their services. Mr. Summers will also educate our group on Medicare open enrollment season (October 15, 2019 – December 7, 2019). During the annual enrollment season, Medicare recipients can make changes to various aspects of their coverage including switching from traditional Medicare to a Medicare Advantage Plan or changing their Medicare Part D plan.
We are also excited to have Jessica Ice, Executive Director for West Virginias for Affordable Health Care, a state-run non-partisan group. Jessica will discuss the status and any possible changes/challenges to the ACA Marketplace ("Obamacare"). Additionally, she will present on the state health care agenda and provide our group with information on how we could all become more active constituents to improve healthcare for the people of West Virginia.
As always, we will provide dinner so please RSVP to Patricia so we can plan accordingly; she can be reached at 304-598-4563 or email at patricia.policicchio@wvumedicine.org.