Opioid Use and Disability Panel Discussion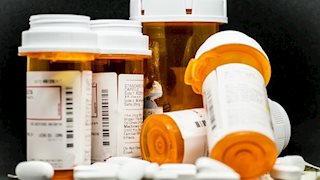 This panel presentation will look at various aspects of opioid use and its relationship with the disability population.
Panel members from various disciplines will:
Outline and discuss maternal opioid use and potential impact on development disability rates.
Explore existing evidence and potential gaps related to opioid use among individuals with acute or chronic disabilities.
Discuss needed next steps in practice, research, and policy focused on opioid effects for this population.
Panelists:
Andrew Imparato, JD- Executive Director, Association of University Centers on Disabilities
Lauren Swager, MD - Associate Professor Director Child & Adolescent Psychiatry Fellowship, WVU Chestnut Ridge Hospital
Mark Cody Smith, MD - Assistant Professor, Associate Program Director - WVU Neonatal Fellowship Program
Christina Mulins, Director, Office of Maternal, Child and Family Health, WV Department of Health and Human Resources
Weston Kensinger, Ph.D - Assistant Teaching Professor of Health Education, School of Behavioral Sciences and Education Professor-in-Charge, Health Education Graduate Program, Penn State Harrisburg

This event is free and open to the public.
Friday, April 27, 2018 at 2:00
WVU Health Science Center - Room 1909


For more information, email Dr. Lesley Cottrell, Director WVU Center for Excellence in Disabilities, Professor & Vice Chair for Pediatric Research at lcottrell@hsc.wvu.edu