Back to

News
Public Health represented at national level for medical education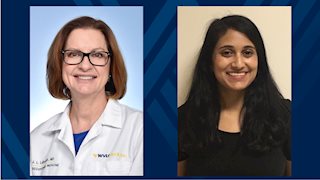 The West Virginia University School of Public Health now has significant input at the national level for graduate medical education. Occupational Medicine Assistant Professor Dr. Jennifer Lultschik and second year resident Dr. Rasika Thondukolam have been appointed to the Accreditation Council for Graduate Medical Education (ACGME) Occupational Medicine Milestones 2.0 Work Group.
The ACGME sets standards for U.S. graduate medical education programs and the institutions that sponsor them and renders accreditation decisions based on compliance with these standards.
The Work Groups will review the current Milestones and determine what, if any, changes need to be made in order to help all residencies and fellowships produce highly competent physicians to meet the healthcare needs of the public. The WVU School of Public Health uses these Milestones to assess all residents enrolled in its programs.
Work Group members were selected based on multiple criteria, including their level of expertise, specialty and regional diversity, and familiarity with the Milestones. Milestones are utilized by all ACGME-accredited programs to provide added guidance to help ensure all graduating residents and fellows from these programs have achieved a high level of competence in the six key clinical domains – patient care, medical knowledge, practice-based learning and improvement, interpersonal and communication skills, professionalism and systems-based practice.
-WVU-
jw/11/6/19
CONTACT: Nikky Luna
WVU School of Public Health
304.293.1699; nikky.luna@hsc.wvu.edu