Back to

News
School of Medicine names assistant deans for outreach and community engagement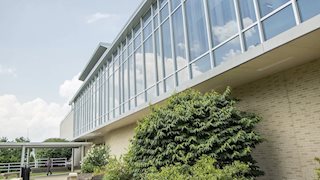 Joseph Prudhomme, M.D., and Rebecca Schmidt, D.O., have been named assistant deans for outreach and community engagement in the West Virginia University School of Medicine.
"As the state's land-grant institution, and the leading academic medical center, we strive to make sure we're advocating and serving for better health in West Virginia," said Clay Marsh, M.D., WVU's vice president and executive dean for health sciences. "These roles recognize the exemplary work that Drs. Prudhomme and Schmidt have already accomplished and continue to build on in their existing responsibilities within the School of Medicine."
Dr. Prudhomme is an associate professor of orthopaedic surgery with the Department of Orthopaedics.
Dr. Schmidt is a professor in the Department of Medicine's Section of Nephrology.