SPH faculty receive grant awards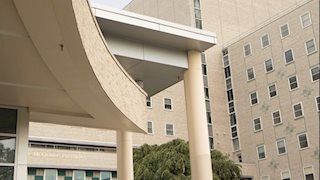 Congratulations to the following SPH faculty on their recent grant awards:
Tom Bias and the Health Research Center received a new professional service agreement contract with Camden Clark Hospital. The HRC will convert a previously conducted patient marketing and retention survey into an online format through this $5,000 contract.
Ranjita Misra officially received the Region III Public Health Training Center for another year. This subcontract from the HRSA funded prime contractor, University of Pittsburgh, is in its third year at WVU and received $100,000 for this year's activities.
Ranjita Misra also received a $10,000 Nancy Sanders Memorial Faculty Research Abroad Grant from the WVU Health Sciences Global Engagement Office for her Improving Chronic Disease Prevention & Management in a Medically Underserved Population of a Developing County: The SEVAK-Odisha Project to pilot test the SEVAK (Sanitation and Health, Education in Village communities through improved Awareness and Knowledge of Prevention/Management of Diseases and Health Promotion) program in five districts of Odisha India.