WV conference for future policy leaders to highlight SPH faculty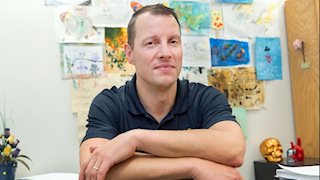 Free registration and attendance
Summer Policy Institute to Focus on Solutions to the Opioid Epidemic, Other Policies to Help West Virginia
Know an undergraduate or graduate student with a passion for public policy? The Summer Policy Institute is for them!
SPI connects future policy leaders with experts in an engaging three-day experience. SPI applications are being accepted thru May 15. This year's event will be held at Marshall University in Huntington, July 27 - 29.
We're pleased to announce the following confirmed SPI speakers:
Susie Mullens, Director of Policy, WV Office of Drug Control Policy
Alfgeir L. Kristjansson, Ph. D., WVU School of Public Health
Susan Shepherd, Manager, Toronto Drug Strategy Secretariat, Toronto Public Health
Bob Hansen, Director of Addiction Services for Marshall Health and the Marshall University Joan C. Edwards School of Medicine
Ted Boettner, Executive Director, WVCBP
Sean O'Leary, Senior Policy Analyst, WVCBP
Seth DiStefano, Policy Outreach Director, WVCBP
The West Virginia Center on Budget and Policy is a public policy research organization that is nonpartisan, nonprofit, and statewide. The Center focuses on how policy decisions affect all West Virginians, especially low- and moderate-income families.