WVU Charleston Cystic Fibrosis Center Receives National Recognition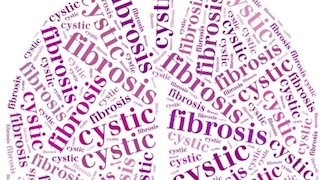 West Virginia University Charleston's Cystic Fibrosis Center was recognized by the CF Foundation at its National conference for its partnership with the local Kentucky/West Virginia CF Chapter to support the shared mission, as well as for its exemplary model of collaboration between multiple entities to provide comprehensive care services for patients with Cystic Fibrosis.
Cystic Fibrosis is a genetic disorder affecting multi-organ systems, mainly involving respiratory, digestive, reproductive and endocrine systems. Due to thick respiratory secretions and compromised lung clearance mechanisms, these patients get colonized with multiple bacteria in their lungs, resulting in chronic inflammation and progressive decline in lung capacities. Despite all the effort, a cure for CF has not been found yet, however, with modern medicines and multidisciplinary approach to manage these patients, life expectancy for CF patients has consistently increased from under 5 years in 1970s to 47 years in 2017.
West Virginia University-Charleston CF Center is one of the only two accredited CF centers in West Virginia and is a model for providing comprehensive CF care in a resource-poor area where all the required multidisciplinary expertise is not available within a single organization. This center is a result of collaboration between West Virginia University-Charleston Division, Charleston Area Medical Center and West Virginia Department of Health and Human Resources, where all three entities contribute expertise in various disciplines. Disciplines included in this CF care team include a pediatric pulmonologist, pediatric infectious diseases specialist, registered nurses, case coordinator, respiratory therapist, physiotherapist, medical geneticist, clinical dietician, medical assistants, social worker.
In addition, Pediatric Endocrinologists and Gastroenterologists are available on site to see CF patients on as needed basis. Efforts are being made to add a Pharmacist and a Clinical Psychologist to the team in 2018.
The Charleston CF Center also has a dynamic and interactive Parent/Family Advisory Board, which is made up of parents, grandparents, guardians, family and friends, that volunteer their time and partner with the Center to advocate the needs of the CF patient on the Center level, as well as the local and national levels.
This multi-disciplinary CF clinic is held every Friday at 830 Pennsylvania Avenue, Suite 104, Charleston, WV 25302. Referrals or questions can be made by calling (304) 388-1552.