Back to

News
WVU in the News: WV KIDS COUNT sees mixed results on state of West Virginia children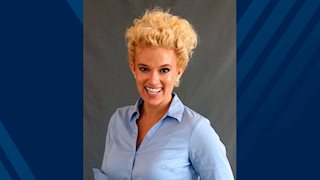 Mixed results were found in the 2019 WV KIDS COUNT "State of Our Children" Data Book.
The findings were discussed Tuesday at the Edgewood Country Club in Charleston as part of the organization's 30th Anniversary Summit.
"We are seeing increases in the rate of kids who are graduating from high school, we are seeing increases in the rate of children who are graduating high school on time," Dr. Lindsay Allen, a Data Analyst for the organization with WVU School of Public Health said.
"On the flip side, we aren't seeing the math and reading proficiency as we'd like to on the 8th-grade levels."
Allen said just a quarter of eighth grade students in the state are proficient in reading and math, according to their data presented by her and Dr. Tammy Collins of Marshall University.