WVU mourns loss of iconic physician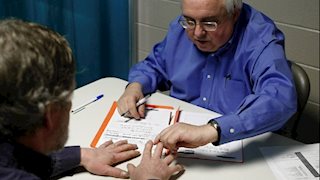 James E. Brick, MD, died Sunday
James E. Brick, M.D., who joined the School of Medicine at West Virginia University as an intern in 1977 and rose to lead the School as interim dean from 2008-2010, died Sunday, Nov. 12, at J.W. Ruby Memorial Hospital as the result of a sudden illness.
Dr. Brick, a rheumatologist, served as chair of the Department of Medicine, the School's largest subdivision, for nearly 20 years.
In his four decades with the School, he worked tirelessly as a teacher to hundreds of medical students, a physician to thousands of patients, and as a health care leader working to improve the lives of people across West Virginia. In the 1990s, along with his twin brother John, also a WVU physician, he organized one of the country's first statewide telemedicine systems, bringing doctors on the University campus into video communication with physicians and patients at hospitals across West Virginia. The system continues to serve the state.
"We lost one of our finest on Sunday," said Clay Marsh, M.D., WVU vice president and executive dean for health sciences. "Dr. Jim Brick was an iconic West Virginian and academic physician. He leaves behind a legacy that won't be seen again in our lifetimes."
Brick grew up in Dunbar, W.Va., and attended WVU for undergraduate and medical school, followed by specialty training in rheumatology at the University of Missouri in Columbia. He joined the WVU faculty immediately upon completion of his training and never left.
Brick stepped down from his duties as department chair in 2016, and, again pairing up with his brother, turned his efforts full-time toward improving health in the southern part of the state.
Working through a lifetime of connections with physicians, schools, clergy, and others, they launched a new effort to help the vulnerable people and communities of the coal mining areas of our state.
A memorial celebration will be held at 11 a.m. Saturday, Dec. 9, in the Okey Patteson Auditorium at the WVU Health Sciences Center.
In celebration of Jim's friendship, service and commitment to his family, patients and the State of West Virginia, The Brick Health Outreach Fund has been established for those wishing to make a memorial contribution. Please send gifts to WVU Foundation, One Waterfront Place - 7th Floor, PO Box 1650, Morgantown WV 26507. Checks should be made payable to the WVU Foundation, Inc. In the memo portion of the check please note the Brick Health Outreach Fund. Contributions can also be made at the following link https://secure.give.wvu.edu/other and specify designation to the Brick Health Outreach Fund.