Back to

News
WVU researcher to discuss important role of rehabilitative services for cancer patients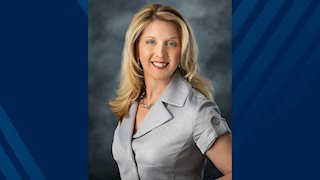 In the next 10 years, it is estimated that nearly seven percent of the United States population will be cancer survivors, which translates to more than 21 million people. One West Virginia University researcher will share how preventative measures like rehabilitative services can play a critical role in improving their quality of life.
Recognized for innovation in clinical practice, WVU School of Public Health researcher and faculty member Nicole Stout, PT, DPT, CLT-LANA, FAPTA, will present a special session during the upcoming American Physical Therapy Association (APTA) NEXT Conference and Expo. Stout also serves as WVU Cancer Institute Research Assistant Professor.
Originally scheduled to take place in Phoenix, Ariz., this year's APTA NEXT Conference and Expo has been replaced with Virtual NEXT with all sessions available on-demand starting June 3, 2020. Registrants will have access to all sessions until December 31, 2020.
For this year's NEXT Conference, Stout was awarded one of two lectureships providing her with the opportunity to present the 2020 John H.P. Maley Lecture. Stout's presentation is titled "Cancer Rehabilitation: Insights on the Future of our Practice."
Stout's presentation will focus on preventative measures related to functional decline for those with cancer or a chronic disease. Throughout cancer treatments, patients undergo medical therapies that result in various side effects negatively impacting their physical function. During her presentation, Stout will discuss how providing early, ongoing rehabilitative services to individuals with cancer will help mitigate the anticipated functional decline associated with treatment.
A renowned healthcare researcher, consultant, educator and advocate, Stout was also recently awarded the APTA Lucy Blair Service Award. The award honors APTA members who demonstrate outstanding and sustained service to the profession.
To register for APTA NEXT and gain access to session topics including COVID-19, pain management, telehealth, disaster management, diversity education and leadership, visit www.apta.org/NEXT.
** UPDATE***
The webinar is now live on the website. So far we have had 500 attendees from nearly 40 different countries attend and participate.
-WVU-
jw/05/28/20
---
CONTACT: Nikky Luna, Director of Marketing and Communications
School of Public Health
304-293-1699; nikky.luna@hsc.wvu.edu