WVU to host suicide prevention expert April 4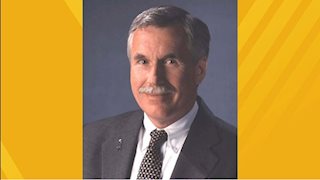 The WVU Health Sciences Center will host suicide prevention expert, Michael Hogan, Ph.D., who currently works as a consultant and advisor on high-urgency mental health issues including suicide prevention.
The event will be held Wednesday, April 4 from 1 to 2 p.m. in G17-Hostler Auditorium. Students, faculty, and staff are welcome to attend.
Dr. Hogan will provide a presentation covering patterns of suicide in healthcare and effective interventions that can be deployed in any healthcare setting. The presentation, "Making all healthcare suicide safe," will delve into new developments in suicide prevention and explore the need to align suicide prevention and Medication Assisted Treatment for opioid addiction.
Hogan spent 25 years managing the mental health systems in Connecticut, Ohio and New York. He served as the first behavioral health field representative on the National Mental Health advisory committee for the National Institute of Mental Health (NIMH). He also chaired President George W. Bush's Freedom Commission on Mental Health and now serves on the National Action Alliance for Suicide Prevention's executive committee. Hogan works nationally to advance suicide prevention in health care through a "Zero Suicide" toolkit created by the Action Alliance.
"My major professional mission—with the Zero Suicide Institute and beyond—is to work toward a health care system where suicidal people are safe and have hope," Hogan said.