Ambassadors / Alumni
The goal of the Health Sciences & Technology Academy (HSTA) Ambassadors Club is to provide the underserved student population with the support and tools they need to stay academically motivated and successful. Additionally, we will help guide students into the major of their choice that fits their career aspirations, with the ultimate goal of graduating, and transitioning into a graduate degree program and/or professional career. 
Alumni Success
Ateria Walker

"My most influential experience as a WVU student has been my involvement in helping support the Black and minority communities. Attending a PWI can be difficult at times because you are the minority rather than the majority.
Being involved in organizations like Alpha Kappa Alpha Sorority Inc., WVU NAACP, 100 Black Women, Honors College Minority Affiliation Group, and Minorities Association of Pre-Healthcare Studies has allowed me to help create a safe space for the Black and minority communities to share their thoughts and concerns, as well as to meet and get to know their fellow peers."
— Ateria Walker, junior in nursing from Wheeling, WV.
Logan Barber
Logan Barber was recently accepted in the Fairmont State University (FSU) Associate of Science in Nursing (ASN) Program. We are so proud of her. She continues to be hard working student and shining example for our up-and-coming HSTA students. (Posted 3/29/2022)
Shomari Adisa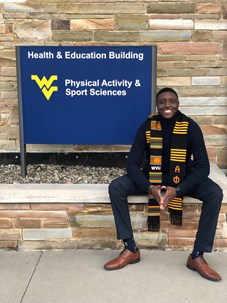 While Shomari is not a HSTA Alumni, he was a graduate assistant for the HSTA Office. Shomari graduated from with a BA in Sport and Exercise Psychology and an MS in Sport Management.
Shomari, of Bloomfield, NJ, said his favorite class was behavioral psychology course. His plan after graduation is to work for the NBA or the front office of an NBA team.
Ethan Endres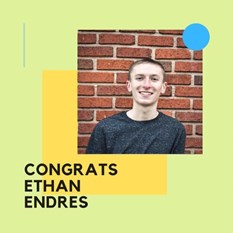 Ethan Endres, a Kanawha HSTA graduate, was featured in
GlobalMindED's
newsletter as one of their exemplary student ambassadors for the Every Learner Everywhere project. Ethan is a Cyber Forensics and Security major at Marshall University. He talks about his path in choosing to study technology and his determination to earn his Master's degree in that field. Ethan's dream job is to work for the National Security Agency.
Read more here
. 
Katie Lee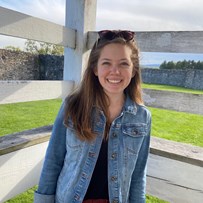 While Katie is not a HSTA Alumni, she is an Honors Excel student. Her Honors Excel project focused on how the HSTA Alumni Association benefited HSTA students in college. She worked very closely with the HSTA Alumni Association with planning events, and promoting the events. Katie graduated from her bachelors program at WVU in May 2021.Katie, of Hagerstown, MD, plans to pursue her Ph.D. in Immunology and Microbial Pathogenesis at WVU. 
Kendalyn McDaniel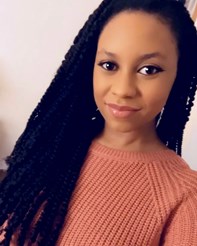 Kendalyn McDaniel, of Pratt, is a HSTA Alumni/Ambassador. She helped plan events and promote events for the HSTA Alumni Association. Kendalyn graduated from the Clinical Exercise Physiology Graduate Program at WVU in May 2021.
"My favorite class so far has been my Clinical Internship Experiences. I've been able to learn more while helping people manage/prevent disease progressions. Also, the class has allowed me to bring all of the information I have learned over the years together to generate individualized exercise prescriptions."
After college, she plans to attend medical school to become a primary care physician.