Health Affairs
Delivering expertise through partnerships to transform the health of West Virginians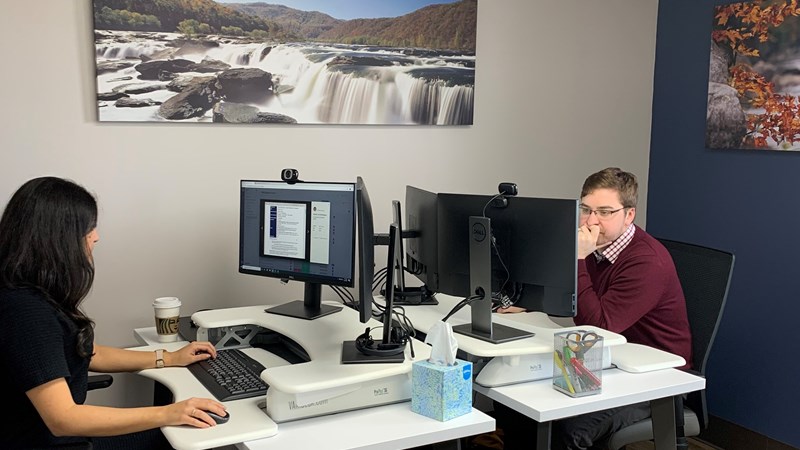 Partner.
Partner with organizations that share a common purpose
Develop partnerships to improve the health of West Virginians
Serve as a bridge between agencies and organizations to provide programmatic continuity and connectivity
Offer expertise, experience and flexibility in how we build relationships and collaborate with our partners
Leverage our location and position within a University to maximize efficiency and minimize overhead and cost, while maintaining high quality products and deliverables
Leverage our position in WV to bring local perspectives to our products and outcomes tailored to drive solutions and meet the cultural needs of our WV population.

Deliver.
Deliver professional services that enhance and extend the capabilities of our partners
Provide access to a broad range of subject matter experts
Deliver a full range of services focused on public health program development and evaluation
Access academic networks to research best practices and deliver informed solutions
Collaborate with our partners to create a workforce pipeline for critical WV health service delivery positions
Create career ladders and training to retain the workforce in WV.



Transform.
Engage in work that positively transforms our communities
Create the evidence base to inform the development of policy and state initiatives that has a positive health impact
Educate and promote good data stewardship that supports responsible data use within the boundaries of policies and procedures maintained for data protection.
Keep our best and brightest in state with new job opportunities for West Virginians and recruit high quality experts to the State
Cultivate a national reputation for excellence in research and scholarship committed to innovation and continuous improvement.
Our Staff
The Office of Health Affairs maintains a professional staff with a broad expertise in several areas of health services research that include Program Evaluation, Data Management and Analysis, Policy Analysis, Behavioral Health and Public Health. Additionally, our Program Development and Management staff are master-level trained and have subject-matter expertise in public health, public administration, and business administration, as well as Project Management Professional (PMP) and/or Certified Project Manager (CPM) certifications. Our team members are enthusiastic about their role in helping improve the lives of West Virginians through the provision of world-class services.
Learn About Our Staff
Our History
As a land grant institution, West Virginia University has a rich history of providing support to the state of West Virginia. This includes long-standing collaborative activities with the many bureaus, divisions and offices within the West Virginia Department of Health and Human Resources. Beginning in 2017, these relationships were formalized for the State of West Virginia.