Back to

News
Residency program director to serve as webinar panelist, 'Disaster Response and Recovery: Analyzing the East Palestine Train Derailment'
Thursday, May 18, at 7 p.m. EST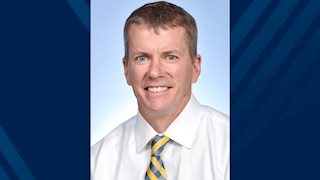 Dr. Chris Martin will serve as a panelist on "Disaster Response and Recovery: A Webinar Analyzing the East Palestine Train Derailment" on Thursday, May 18, at 7 p.m. EST.
The free webinar is sponsored by The American College of Physicians Ohio Chapter Council of Residents/Fellow Members. All OH ACP members and neighboring state chapter members are encouraged to join. The webinar can be accessed here. Additional information can be found here.
Additional panelists:
Rajinish Jesudoss, MD, Pulmonologist, Critical Care Sleep Medicine, Adena Health System
Laura Schapiro, MD, MPH, Internal Medicine and Pediatrics, UH Rainbow Center for Women and Children
Dr. Martin is a professor and director of the Occupational and Environmental Medicine Residency program in the WVU School of Public Health and director of the WVU Health Sciences Global Engagement Office.
Use this link to join the webinar on May 18 at 7 p.m. EST.
---