Back to

News
School of Public Health alumna and team recognized with publication award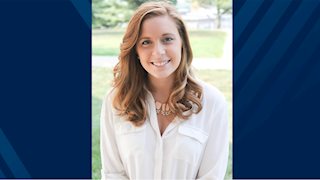 The West Virginia University School of Public Health was represented in the Best of 2022 List of health promotion studies from the American Journal of Health Promotion (AJHP). The paper, titled, "Physical Activity Assessment and Promotion in Clinical Settings in the United States: A Scoping Review," highlighted the effectiveness of physical activity in clinical settings, as well as the need for continued research.
"I hope to see more physicians and healthcare systems prioritizing physical activity as a cost-effective, non-pharmacological foundation for disease prevention, management and overall wellness." said Kristin Grogg, lead author and graduate of the Master of Public Health program.
The paper received the 2022 Michael P. O'Donnell Award in recognition of the timely topic, well-executed study methods and readability, as well as the paper's download and citation rates.
Kristin Grogg is a PhD candidate in the WVU School of Medicine's Clinical and Translational Sciences Program and serves as program coordinator senior in the WVU Honors College Pre-Health Professional Development Office.
In addition to Grogg, the team behind the award-winning research consisted of Associate Professor Christa Lilly; Professor Peter Giacobbi Jr. ; Professor George Kelley; WVU Rural Scholars Program Director Treah S. Haggerty; WVU School of Medicine alumna Emma Blair; and Jacksonville University Director of Exercise is Medicine® and Associate Professor of Exercise Science Carena Winters, PhD.
"As a trainee and PhD candidate, I would not be able to conduct my research and write a publishable manuscript without their guidance," Grogg said.
Professor George Kelley, the paper's senior author, said that this recognition has important implications for future research and practice at not only a state, but a federal level as well.
"This award is exemplary of the high quality, timely and impactful physical activity research being conducted by some of our graduate students and faculty here at WVU," he said.
The next step for Grogg is continuing her dissertation through a systemic review.
"This study will look at how clinicians can use simple monitoring tools from pedometers to accelerometers to track and motivate patients to engage in more regular activity for their overall well-being," she said.
To read more about their paper and the other winners of this year's AJHP Papers of the Year, visit their website.