Back to

News
Tobacco Treatment Training Program accepting scholarship applications, registration
Training set for May 18-20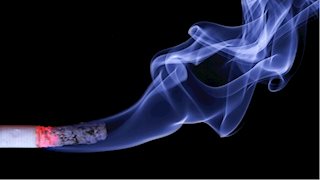 West Virginia University School of Dentistry, in cooperation with the Office of Interprofessional Education and Office of Continuing Education, will present a certified Tobacco Treatment Training Program opportunity May 18-20, 2022, at the WVU Health Sciences Center.
WVU's program is recognized nationally and internationally as one of 25 Tobacco Treatment Training Programs and is certified by the Council of Tobacco Treatment Training Programs (CTTTP).
Professionals in the fields of medicine, dentistry, social work, pharmacy, nursing and public health will present evidence-based strategies to enable attendees to effectively assist their patients, clients and communities with tobacco cessation.
Flexible attendance options include:
Attend all three days in-person, then take the certification exam.
Attend one 8-hour day for CE hours ONLY.
Note: TTS Certification requires 24 hours total and an exam score of 80% or higher.
Lectures, role-playing and case presentations will be utilized to discuss pharmacological and counseling interventions with patients interested in tobacco cessation. The case presentations will involve patients with relatively healthy medical conditions to complex cases. Alternative nicotine delivery methods such as the electronic cigarette, smokeless tobacco and more recent products will be discussed.
Scholarship opportunities are available. To learn more or to register, visit Health Sciences Continuing Education.