Back to

News
WV Higher Education Policy Commission offering Healthcare Workforce Planning Fellowship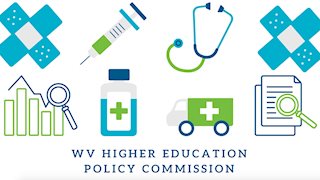 The West Virginia Higher Education Policy Commission is offering a Healthcare Workforce Planning Fellowship.
The fellowship is a one-year opporunity for recent graduate program alumni or upper-level graduate students to study the state's healthcare workforce needs.
Applications are due June 1, 2021. For more information, visit wvhepc.edu and click "Join Our Team."