Back to

News
WVU Charleston Medical Students Supply Winter Coats to Homeless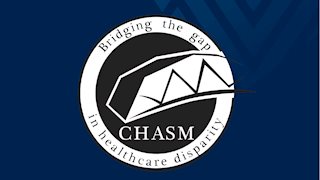 (Charleston, W. Va.) – Medical students from the West Virginia University School of Medicine Charleston Campus, as part of Project CHASM (Charleston Homeless And Street Medicine), have donated more than 100 winter coats, as well as hats, gloves, and socks to the Roark Sullivan Lifeway Center and the Roark Sullivan Veterans' Services office during their recent Winter Clothing Drive.
Project CHASM (Charleston Homeless And Street Medicine) is student led volunteer organization composed of multidisciplinary healthcare providers who take to the streets of the state's capital city seeking to serve the medical needs of the homeless community. The project is modeled after Safety Net in Pittsburgh, PA and MUSHROOM (Multidisciplinary Unsheltered Homeless Relief Outreach of Morgantown) in Morgantown, W. Va.
Landon Simpson, a fourth-year WVU medical student and CHASM leader, helped coordinate the drive. "I would like to thank everyone at the WVU School of Medicine and CAMC Family Medicine Department who contributed to our clothing drive," Simpson said. "Special thanks to my fellow classmates and CHASM co-leaders Evan Vance and Sarah Little, as well as Will Crecelius, for help organizing the drive. We also would like to thank CHASM faculty members Dr. Kathleen Bors, Dr. James Mears, and Dr. Todd Witsberger for their guidance."
CHASM was founded in 2011 by WVU Charleston medical students Jonathan Chang, 28, from Atlanta, Ga. and Ariel Biggs, 28, of Bridgeport, W. Va., and is a valuable tool in connecting the homeless with the medical system. Because the services they may provide on the street through the years, including blood pressure and minor first aid, are limited, the group works to refer people to medical resources and is seeing results with each return visit.