Back to

News
WVU School of Nursing Dean Tara Hulsey re-elected as president of state RN board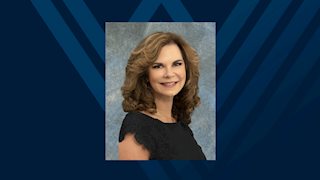 Tara Hulsey, WVU School of Nursing Dean and E. Jane Martin Endowed Professor, has been re-elected as the president of the West Virginia RN Board.
Additionally, Teresa Ritchie, coordinator of the Family Nurse Practitioner Program, has been re-elected as secretary of the board. Leslie Perine, a WVU School of Nursing alum and nurse at WVU Medicine United Hospital Center, has also been appointed to serve as a board member.
The mission of the West Virginia RN Board is to promote and protect public health, safety and welfare through the regulation of registered professional nurses and dialysis technicians. The group is responsible for establishing professional standards and guidance for nursing practice; licensing; reviewing and approving nursing education programs related to initial licensure; investigating complaints; and supporting a monitoring and recovery program for registered nurses.