Back to

News
WVU School of Nursing to host leadership speaker during Jenab Lectureship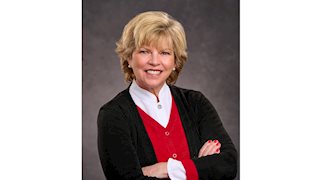 MORGANTOWN, W.Va. — Dr. Cynthia Clark will join the West Virginia University School of Nursing in April for an address on leadership as part of the 2023 Lorita D. Jenab Lectureship.
Dr. Clark, a Professor Emeritus at Boise State University, will present "Authentic Leadership: Serving the Common Good" during the lectureship, scheduled for April 20 at 6 p.m. in the Okey Patteson Auditorium, located at the WVU Health Sciences Center.
Clark's expertise in civility is widely acclaimed. As a prominent leader in the field, she has developed, researched and widely disseminated interventions, measures and reflective practices to improve academic and work environments. She is the founder of Civility MattersTM, as well as an award-winning professor, scholar, and author.
She serves as a fellow in the American Academy of Nursing, the NLN Academy of Nursing Education, and co-chaired the American Nurses Association Professional Panel on Incivility, Bullying, and Workplace Violence.
Clark has been a member of Sigma Theta Tau International for 27 years and served in numerous service and leadership capacities. She is the recipient of Sigma's prestigious Elizabeth Russell Belford Award for Excellence in Nursing Education and a member of Sigma's global initiative to foster healthy work environments around the world.
In addition to Dr. Clark's address, the lectureship will include award presentations and Sigma Theta Tau International Honor Society of Nursing inductions.