Meet the Team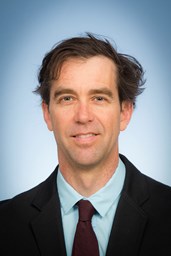 Dr. Brian Quigley, MD
A psychiatrist at West Virginia University, Dr. Brian Quigley is a clinician for WVU students and is the director of psychiatric services at the Carruth Center for Psychological and Psychiatric Services. He enjoys teaching and providing mentorship for WVU undergraduate students, medical students, psychiatry residents, psychology trainees, and forensic psychiatry fellows. He serves as a member of several committees including the WVU Medicine Practitioner Health committee.
He completed his forensic psychiatry fellowship and psychiatry residency at West Virginia University and is board certified in both general psychiatry and forensic psychiatry. He received his medical degree from the University of Washington in 2001.
Layne Hitchcock, MA, LPC, ALPS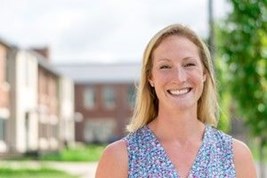 Layne is a Behavioral Health Clinician specifically for the Health Sciences Center students at WVU. She has been working with traditional and non-traditional, college aged students since 2010. Since that time, her therapeutic career has included providing short term counseling, consultation, outreach, crisis intervention, risk assessment, group therapy, as well as case management and referrals to longer term care for students at WVU.
Layne moves into this BeWell position after serving as the Practicum Training Coordinator at WVU's Carruth Center for Psychological and Psychiatric Services. In that role over the past 4 years, she has assisted with the training, supervision, and coordination of over 50 advanced graduate counseling, social work, and psychology trainees. Prior to that role, she was the Groups Coordinator at Carruth and before that, assisted the Director of the Mindfit Clinic in assessment and treatment of attention concerns, learning difficulties, as well as performance enhancement.
Before becoming a counselor and pursuing mental health as a lifelong passion, Layne was a Division 1 athlete, playing volleyball for Marshall University. She is a strong believer that coaching volleyball closely resembles her clinical work. There is not a "one size fits" all approach to counseling. Ideal counseling is a collaborative approach. It involves approaching therapy with a cultural humble mindset, establishing a warm therapeutic relationship, and tailoring treatment to meet the needs and readiness of the individual. Layne values consideration and open discussion of intersecting cultural identities, all the while being mindful to re-evaluate the effectiveness of therapy and making adjustments as needed.
Layne would describe her style as integrative, warm, and based on empirically supported treatment. Her orientation draws from humanistic, cognitive behavioral, third wave CBT, and interpersonal theories. She has a wide range of experience with many different presenting concerns, such as, but not limited to, depression, anxiety, trauma, interpersonal-relational difficulty, suicide/homicide, self-injurious behavior, grief and loss, along with gender, spirituality, sexual orientation, and identity concerns.
In her free time, Layne enjoys spending time with her family, walking, visiting the beach, boating, listening to music, and connecting to her spiritual side. Layne is passionate about self-care, resiliency, efforts to improve mental health, and self-compassion. She enjoys teaching, educating, and supervising others, something she hopes to continue as BeWell plans to expand.
John K. Spraggins, MSW, LCSW, Emeritus

John graduated from West Virginia University with a Bachelor of Science Degree in Social Work in 1975 and a Masters Degree in Social Work in 1977. He is a Licensed Certified Social Worker. His professional interests include working with adolescents, adults and couples. He specializes in treating Substance Abuse disorders, Depression, Anxiety and Bipolar Disorder. John is a Generalist practitioner, and he draws from a variety of methods to create a tailored approach for each individual. As a therapist, he is warm, open, encouraging, combining experience, education and a sense of humor with a down to earth approach to counseling.
Mr. Spraggins has over 41 years of experience as a Social Worker. Prior to his current position, he served for over 21 years as a Senior Program Administrator/counselor at the Carruth Center at West Virginia University. He has provided counseling services in a variety of settings over his long career; he has provided services in the inpatient psychiatric arena, through Employee Assistance Programs; outpatient services; he has served as a volunteer and board member of Rape and Domestic Violence Information Center; he currently serves as a co-facilitator of a support group at Suncrest United Methodist Church; He has provided numerous lectures and training workshops on a multitude of mental health related issues.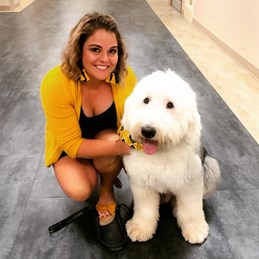 Maleah King, Program Coordinator
Maleah King is a graduate from West Virginia University with a degree in Communication Studies. She began working in Healthcare Administration in 2015. Maleah enjoys connecting and building relationships with staff, students, and patients.  In February 2019, she had her dog, Gus, certified to be a therapy dog. Gus now comes to work, and is very well known around the Health Science Center and J.W. Ruby Memorial Hospital. Gus is an Old English Sheepdog who loves everyone. During the day he enjoys helping students and staff with stress management, visiting patients in the hospital on several different units, and generally doing whatever he can to make someone smile.