Epidemiologist and harm reduction expert to share insights on opioid epidemic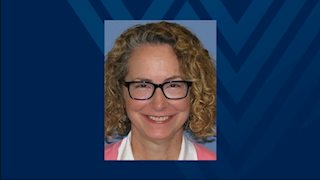 Robin A. Pollini, PhD, MPH, along with Dr. Jane Maxwell from the University of Texas at Austin, will present "The Opioid Epidemic: Lessons Learned from the United States" to the US Embassy and Consulates in Canada. The presentation will be followed by a moderated discussion and Q&A session.
Pollini is associate director of the WVU Injury Control Research Center in the School of Public Health and an associate professor in the WVU School of Medicine. She is a substance abuse and infectious disease epidemiologist who is trained in quantitative, qualitative and mixed research methods. Her primary focus is on minimizing the public health impacts of injection drug use. Pollini has been a principal investigator or co-investigator on a number of studies funded by the U.S. National Institute on Drug Abuse (NIDA). These include studies examining the implementation of new state-level policies designed to expand access to sterile syringes and naloxone to reduce HIV/HCV transmission and opioid overdose deaths, respectively. Pollini's most recent work focuses on reducing drug-related morbidity and mortality in rural areas of the U.S., including West Virginia, New Hampshire, and California's Central Valley.