Investigative science and health journalist Gary Taubes to speak at Try This for Health Professionals Day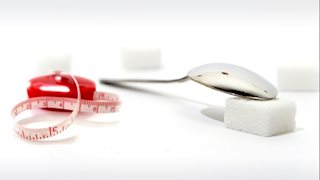 In partnership with the fourth annual Try This West Virginia conference, state health professionals are planning a Try This for Health Professionals day that will take place June 1, one day before the annual Try This conference June 2 -3 at West Virginia Wesleyan College in Buckhannon. Physicians, nurses, and dieticians can receive six hours of continuing education credit for their attendance and participation in the June 1 conference.
Internationally-known nutrition writer Gary Taubes will headline the Health Professionals Day. Taubes is the author of the bestselling "The Case Against Sugar; Good Calories, Bad Calories" and "Why We Get Fat." His writing is featured in The New York Times Magazine, The Atlantic, Esquire and Science magazine. He has received three Science in Society Journalism Awards and a Robert Wood Johnson Foundation Investigator Award in Health Policy Research.
"This conference is an opportunity for nurses and other health professionals to collaborate with the community for a healthier West Virginia," said Aila Accad, R.N., director of The Future of Nursing West Virginia. "Try This is getting thousands of grassroots people involved, so we want to do what we can to get health professionals on board."
For the past three years, the Try This West Virginia conference has attracted more than 500 local healthy-community activists to Buckhannon to network and trade ideas, attend more than 40 "how-to" workshops and prepare to apply for minigrants for healthy-community projects. "Most of our attendees are not medical professionals," Try This co-director Kate Long, said. "They're parents, teachers and ordinary people who are passionate about creating a healthier West Virginia for their kids."
"We all love what Try This West Virginia is doing to help get us off the worst health lists, and we want to draw more West Virginia health professionals into this movement," said Mark Cucuzzella, M.D., professor of family medicine at the West Virginia University School of Medicine Eastern Campus. "Try This gives our state a chance to be a national model for healthy change from the grassroots, so we hope many health care professionals and healthy living enthusiasts will come to Buckhannon for the Health Professionals Day and stay for the full conference, June 2-3."
The Health Professionals Day speakers come from across the state and various disciplines and institutions. The full list of speakers and their subjects is located on the Try This website: www.trythiswv.com. Register for the Try This Health Professionals: www.wvumetabolichealth.com
The Health Professional Day is sponsored by the WVU School of Medicine, the Future of Nursing West Virginia and the West Virginia Academy of Nutrition and Dietetics, all Try This West Virginia partners. Try This West Virginia is a coalition of 20 statewide groups that also includes West Virginia Healthy Kids and Families, West Virginia Community Development Hub, the Bureau for Public Health, the State Office of Child Nutrition and 15 other partners.
—WVU—
Contact:
Victoria Konrad
Conference Coordinator
Try This for Healthcare Professionals
304-596-6363 | victoria.konrad@wvumedicine.org