Back to

News
Session on Health Sciences library journals set for Jan. 21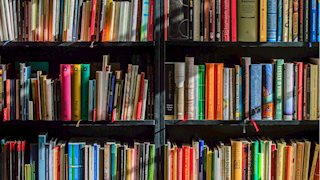 Health Sciences faculty are invited Tuesday, Jan. 21 to meet with library officials to learn more about the state of library journals, following the 2016-18 cuts.
Karen Diaz, Dean of WVU Libraries, and Susan Arnold, Director of the Health Sciences Library, will host the session from noon to 1 p.m. in Room 1909, Health Sciences North.
Diaz and Arnold will provide updates on changes that have been made, the results of those changes to-date, and a 2020 outlook.
After a brief presentation, attendees will have time to ask questions and engage in dialogue.
For additional information, please contact Karen Diaz by phone at 304-293-5277 or email karen.diaz@mail.wvu.edu