Back to

News
WVU in the News: Financial incentives improve Hepatitis B vaccination among injection drug users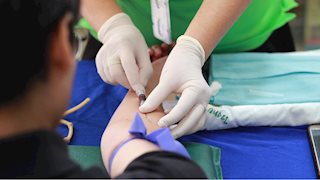 Cases of hepatitis B have risen along with increases in injection drug use (IDU), driving a need to improve vaccination rates among people who inject drugs (PWID).
A recent study, published in Open Forum Infectious Diseases, found that using financial incentives and accelerated vaccine schedules are moderately effective at improving vaccination rates.
The study, conducted at the West Virginia University School of Public Health Department of Epidemiology, involved meta-analysis of 11 studies, representing more than 4000 participants in the United States, Iran, Denmark, Australia, and the United Kingdom.