Back to

News
WVU in the News: Firearms most lethal suicide method by far in the U.S.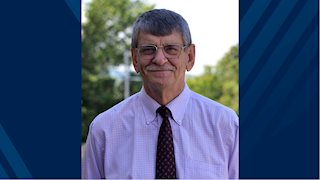 Firearms are by far the most lethal suicide method, with nearly nine out of 10 attempts being fatal, a new study finds.
Pinpointing the most lethal method can help experts find ways to cut down on suicides, researchers noted in Annals of Internal Medicine.
"A lot of the disparities we see in suicide rates - higher rates in males, older people and rural areas - can be explained by the type of methods people use," said lead author Andrew Conner, a medical student at Quinnipiac University in Connecticut. "Certainly, the use of a firearm in a suicide attempt makes the likelihood of death higher than any other method."
To take a closer look at the epidemiology of suicide in America, Conner's team turned to three databases: the Nationwide Emergency Department Sample (NEDS), the National Inpatient Sample (NIS) and the National Vital Statistics System (NVSS).
While firearms are clearly "a huge problem...drug poisoning may be a whole lot more problematic than people think," said Ian Rockett, a professor emeritus in the department of epidemiology at West Virginia University and an adjunct professor of psychiatry at the University of Rochester Medical Center.