WVU to host tobacco experts leading efforts on reducing tobacco-related disparities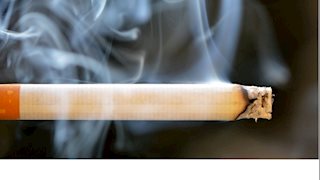 Tobacco disparities thought leader experts will gather in Morgantown, W.Va., July 9 and 10 to develop a strategic blueprint for continued efforts toward reducing the burden of tobacco-related disease and death.
The goals of the meeting include planning for the reduction of tobacco disparities; addressing inequities and inequalities in tobacco research, practice, and translation; and discussing the role of regulatory science in eliminating tobacco disparities.
West Virginia has some of the highest rates of smoking for adults and segments of the youth populations when compared to the national average. West Virginia also has the highest rates of smoking for pregnant women. A focus on policies that protect vulnerable populations and interventions that are culturally and regionally appropriate will be major topics discussed at the meeting.
The meeting is hosted by West Virginia University (WVU) School of Public Health Senior Associate Dean and Professor Dr. Linda Alexander and will be co-led by Dr. Pebbles Fagan, professor at the Fay W. Boozman College of Public Health and director of the Center for the Study of Tobacco at the University of Arkansas for Medical Sciences. Dr. Clay Marsh, vice president and executive dean for health sciences at WVU, and Dr. Jeffrey Coben, dean of the School of Public Health and associate vice president of health affairs at WVU, will provide opening remarks.
The experts represent a unique group of scholars in tobacco research, education and practice. The diversity of their respective backgrounds represent a critical need in interdisciplinary solutions to reduce and eventually eliminate health disparities.
Additional attendees include Joanne D'Silva, MPH, senior research program manager at ClearWay Minnesota; Dr. Kelvin Choi, tenure-track investigator and acting head of the Social and Behavioral Group at the Division of Intramural Research at the National Institute on Minority Health and Health Disparities; Dr. Shadi Nahvi, associate professor in the Departments of Medicine and Psychiatry and Behavioral Sciences at the Albert Einstein College of Medicine; Dr. Geri Dino, professor in the WVU Department of Social and Behavioral Sciences, principal investigator and director of the West Virginia Prevention Research Center, and director of the Community Engagement and Outreach Program for the WV Clinical and Translational Science Institute; and Dr. Stephenie Kennedy-Rea, associate director for Cancer Prevention and Control at the WVU Cancer Institute and professor in the WVU School of Medicine.