Back to

News
Beth Nass Tallman Memorial Scholarship to continue a legacy of excellence in nursing for WVU School of Nursing students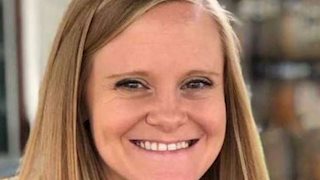 Photo caption: Beth Nass Tallman was a graduate of both WVU's baccalaureate nursing program, and master's degree program following the family nurse practitioner track. She was a passionate Mountaineer fan and loved WVU.
The West Virginia University School of Nursing Beth Nass Tallman Memorial Scholarship has been created to help undergraduate students pre-majoring or majoring in the School of Nursing.
This scholarship honors Beth Nass Tallman, a 2009 graduate of the School of Nursing who worked at WVU Medicine for nearly 13 years, first as an registered nurse (RN) in the Neonatal Intensive Care Unit (NICU) at WVU Medicine Children's Hospital, and most recently at WVU Urgent Care and WVU Student Health as a family nurse practitioner. The scholarship was established by her co-worker and friend, Beth Ann Beck, DNP, FNP-C
"I decided to create this scholarship because I wanted to do something meaningful to honor my dear friend," Beck said. The two met in 2014 at the WVU Urgent Care Clinic when Beck accepted Tallman as a student.
"Beth was bright, enthusiastic, professional, eager to learn, and connected easily with staff, patients, and their family members," Beck said. "I encouraged her to apply with us [WVU Urgent Care] once she completed her program and, in the end, she was offered a position, and the rest is history. She continued to work there until her death."
Tallman, of Morgantown, WV, passed away February 3, 2021, at age 33. She was a devoted Mountaineer fan and graduated from both WVU's baccalaureate nursing program (BSN), and master's degree program following the family nurse practitioner track. She valued hard work and exemplified that in every position she held, even receiving numerous awards and recognition. Tallman was a loving friend, daughter, granddaughter, sister, wife, and mother to two children.
"I felt compelled to create something positive from such a heart-breaking tragedy, and to honor her memory," Beck said. "I also wanted her children to be proud of her scholarship and know what a positive impact their mother had on everyone she met. This scholarship was my way of thanking Beth for being part of my life, and to signify her importance to me, and to everyone at WVU Medicine, and the Mountaineer family in general."
Tallman was proud of her education and was an exceptional practitioner. She leaves behind her husband, Matthew, her 3-and-a-half-year-old son, Mason, and her 6-month-old daughter, Lyla, as well as her family and friends. Tallman was genuinely kind and cared deeply for her friends and family, explained Beck.
"I was proud to see her evolve from a nurse practitioner student into a competent and caring family nurse practitioner," Beck said. "I would want everyone to know that Beth was an exceptional NICU nurse, and family nurse practitioner."
This scholarship will carry on indefinitely if the goal of raising $25,000 is met. Donations to this scholarship can be made online via a secure giving webpage.