Back to

News
Submit events for inclusion in Diversity Week communications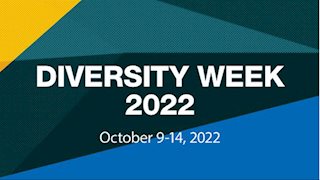 Diversity Week 2022 is scheduled for October 9-14 and the Division of Diversity, Equity and Inclusion invites all Mountaineers to help create this year's Diversity Week programming. Individuals, committees, student organizations and University units are encouraged to propose and plan Diversity Week events.
Submit your group's event. The WVU Health Sciences community is asked to submit events by Friday, Sept. 30 to be included in the October edition of the HSCommunity e-newsletter.
WVU's annual Diversity Week endeavors to promote celebration, education and understanding of different identities, and experiences present on our campuses. Its aim is to create an atmosphere that provides the WVU community, including students, faculty and staff, the opportunity to explore different cultures, engage in discussions that bring new perspectives and celebrate the presence of, and contributions made by, people of all identities and experiences.
In you have questions, contact Angela Cartwright, director of diversity initiatives and community engagement.