Back to

News
WVU Charleston's Dr. Neil Copeland on "Live Healthy Live Well" Show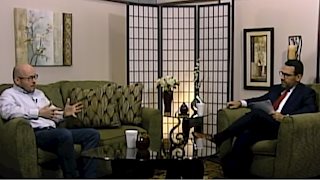 Neil Copeland, MD, assistant professor of pediatrics at West Virginia University School of Medicine Charleston Campus, was the featured guest this past week on the WV Library Television Network Program "Live Healthy Live Well" hosted by Danny Scalise, Executive Director of the West Virginia State Medical Association.
Dr. Copeland spoke on the topic of "School Re-Opening and Child Well Visits" covering such topics as COVID testing, safety concerns related to return to school and sports and extra-curricular activities, food security for children and access to in-person verses remote learning.
The broadcast can be viewed on YouTube by searching for "Live Healthy Live Well WV "School Re-Opening & Child Well Visits" or by copying and pasting https://youtu.be/UpmkGL5VEQQ in your web browser.
Dr. Copeland is a native of West Virginia, born and raised in Huntington, WV. He completed a Bachelors of Science from Marshall University in Huntington, WV in 2005 and then went on to complete a doctor of medicine from Marshall University School of Medicine in Huntington, WV in 2011. Following medical graduation, the Dr. Copeland completed his pediatric residency training at West Virginia University/Charleston Area Medical Center in Charleston where he also served as chief resident. Dr. Copeland is board certified in general pediatrics and is a fellow of American Academy of Pediatrics.
Dr. Copeland served in the U.S. Air Force from July 2014 till June 2018 as the outpatient clinic director and chief of pediatric services at Joint Base Elmendorf-Richardson Air Force Hospital in Alaska.
He joined West Virginia University's Health Sciences Charleston Campus in July 2018 as an assistant professor of pediatrics, and will also see patients as a pediatrician for the WVU Physicians of Charleston Pediatric Specialists.
Live Healthy, Live Well, West Virginia is a television show that highlights activities, information, and resources available in the Mountain State to live a healthy lifestyle.