Back to

News
WVU Charleston's Preston Seaberg, MD, FACP, inducted into the Academy of Excellence in Teaching and Learning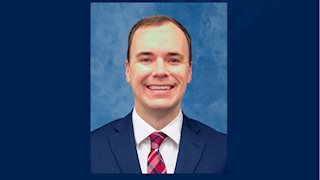 Preston Seaberg, MD, FACP, assistant professor of medicine at West Virginia University's School of Medicine Charleston Campus is being inducted into the Academy of Excellence in Teaching and Learning at WVU.
The Academy was created to foster and promote excellence in education, bring together distinguished teachers and expand mentorship and their innovations, scholarship, and ability to provide role modeling for other faculty, and to foster and promote excellence in education by creating collaborative networks and improving possibilities for funding.
Membership is eligible to faculty who have made significant contributions to the development of modules for the longitudinal Health Sciences Center Teaching Scholars Program.
Dr. Seaberg will be honored in an induction ceremony on Wednesday, September 28, 2022 at the WVU Health Sciences Center North in Morgantown, W.Va. along with 2022 inductees are Lesley Cottrell, PhD, Bradley Matthew End, MD, Stacy Wheat Huber, EdD, MSN, RN, CNE, Joseph D. Lynch, MD, FAAP, CHSE, Linda S. Nield, MD, Eric J. Seachrist, MD, Jenna Sizemore, MD, and Sharda Udassi, MD, FAAP, FISqua, CMQ.