Back to

News
WVU Eastern Campus names Thomas associate vice president and incoming dean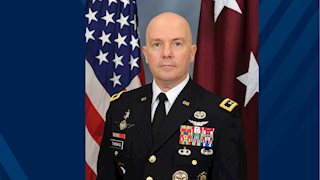 Richard "Tom" Thomas, M.D., D.D.S., has been named associate vice president and dean of the West Virginia University School of Medicine's Eastern Division and chief medical officer for WVU Medicine Berkeley and Jefferson Medical Centers effective January 1, 2023.
A career military officer, Dr. Thomas retired as a major general from the United States Army where he commanded multiple levels and served in several key staff positions, culminating as the director of Healthcare Operations and the chief medical officer for the Defense Health Agency.
Thomas has also served as Commanding General, Western Regional Medical Command; Surgeon General, USFORCES-Afghanistan; Assistant Army Surgeon General and Chief of the U.S. Army Medical Corps and has deployed numerous times in support of combat operations in Iraq, Afghanistan and Panama.
He is the past president of the Uniformed Services University, where he oversaw the medical, dental, nursing and allied health schools, and was a professor of military and emergency medicine.
He has been recognized with numerous awards and decorations including: Defense Distinguished Service Medal, Murtha Memorial Award for Leadership in Military Medicine, the American Academy of Pain Medicine's Board of Director's Award and American Academy of Pain Medicine Philipp M. Lippe Award.
In addition, he has served on the Board of Regents of the National Library of Medicine. He is also the 2019 WVU School of Medicine Distinguished Alumnus and was inducted into the WVU Academy of Distinguished Alumni.
"The University is fortunate have such an accomplished and visionary leader to continue to cultivate and diversify our educational offerings to meet the needs of our medical students, residents and fellows, as well as help build WVU Medicine East into its true potential. As a three-time WVU graduate, Dr. Thomas deeply understands the needs of West Virginia," Clay Marsh, M.D., chancellor and executive dean for Health Sciences, said.
Thomas, a West Virginia native, holds multiple degrees from the WVU, including doctorates in medicine and dentistry. He earned a master's degree in strategic studies from the U.S. Army War College, and is board certified in Otolaryngology, Head and Neck Surgery. He is a fellow of the American College of Surgery and of the American College of Dentists.
"Dr. Thomas has exhibited an exemplary ability to lead, and we look forward to how he will translate these skills as chief medical officer of our Eastern Division," Albert Wright, Jr., WVU Health System president and CEO, said. "As a native West Virginian, he is uniquely positioned to understand and respond to the needs of patients in our region."
Thomas' is assuming the role vacated by Emma Eggleston, M.D., who has served the campus since 2017 before becoming the associate vice president for community health innovation for Health Sciences in August 2022.
For more information on the WVU School of Medicine and its three campuses, visit medicine.wvu.edu.
-WVU-
cat 11/29/22
MEDIA CONTACT:
Cassie Thomas
Director, Communications and Marketing
WVU School of Medicine
304-293-3412; cassie.thomas@hsc.wvu.edu