Back to

News
WVU Medicine Berkeley Medical Center closing drive thru Covid testing center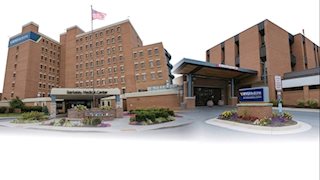 MARTINSBURG, W.VA. – WVU Medicine Berkeley Medical Center's drive thru Covid-19 community testing site at the Dorothy A. McCormack Center will close operations on June 17 at 4 p.m.
Beginning June 20, Covid-19 community testing will be offered at all three WVU Medicine Urgent care Center locations in Berkeley and Jefferson County. The walk-in clinics for specimen collection will be held Monday through Friday from 11 a.m. until 2 p.m.
Testing will be available for symptomatic patients with a physician's order. A MyWVUChart account is required to receive results which will be available within 24 hours. Patients must contact their primary care physician for any necessary follow-up.
Appointments are not necessary but are available by calling each WVU Medicine Urgent Care Center directly in Charles Town at 304-725-2273, Inwood at 304-229-2273 or Spring Mills at 304-274-2273.
Covid-19 testing for pre-surgical patients at Berkeley Medical Center and Jefferson Medical Center will be offered at two locations. Testing will be offered Monday through Friday from 8 a.m. until 4 p.m. at Jefferson Medical Center's Outpatient Care Center in Ranson and Berkeley Medical Center's MOB3 Outpatient Surgery Center in Martinsburg.
Orders for pre-surgical testing will be handled by the physician offices. Pre-surgical patients should contact their physician for testing instructions.
--WVU MEDICINE--
For media inquiries:
Teresa McCabe, Vice President Marketing & Development,
22 – June
TEM: 6-14-22