Ethnic Hair Event aims to create more inclusive, understanding community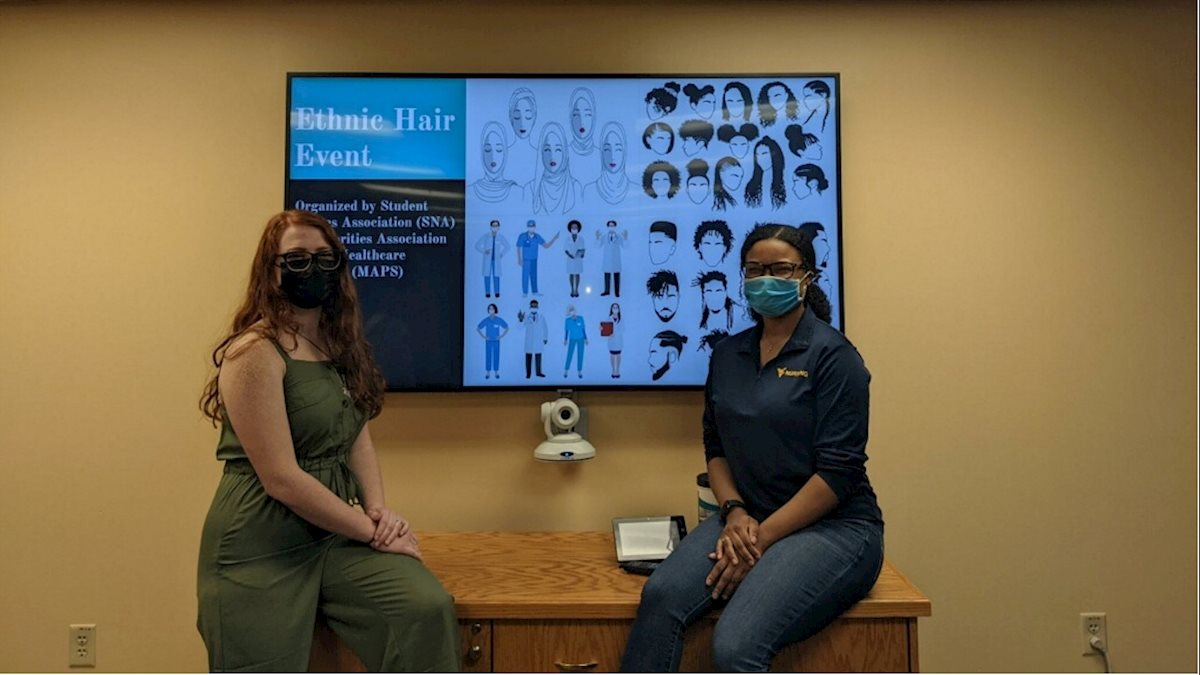 The West Virginia University Student Nurses Association (SNA) and Minorities Association of Pre-Healthcare Students (MAPS) hosted a conversation Feb. 19 about ethnic hair, including hair care and struggles in personal and professional life due to ethnic hair.
"The ethnic hair event was great," shared Ateria Walker, SNA Community Outreach Representative and MAPS President. "It allowed students from health discipline majors to come together and talk about their trials and tribulations with dealing with ethnic hair in a professional setting, as well as ways to help care for patients' ethnic hair in a healthcare setting."
The event was hosted in a hybrid format, allowing people to attend in person or via Zoom.
Justice Samuels, owner of Eye Candy Beauty Supply and Salon, spoke to attendees about managing ethnic hair. She brought hair care products and supplies to show participants, so they are more familiar with the common products used on ethnic hair.
Samuels' mother, Tiffany Samuels, Director of Development for the WVU School of Nursing, also assisted with explanations of the hair care products and supplies.
Sabrina Gafeney, LN at Amedisys Hospice in Morgantown, and Dr. Pamela Rodriguez, professor at the WVU School of Nursing, attended the event to provide patient scenarios in which hair care for patients' ethnic hair were often limiting because of the lack of ethnic hair supplies at some healthcare facilities.
"The conversations we had were very engaging," Walker said. "I love participating in events like these because it allows us to create a more inclusive and understanding community."