Wellness activities planned for Finals Week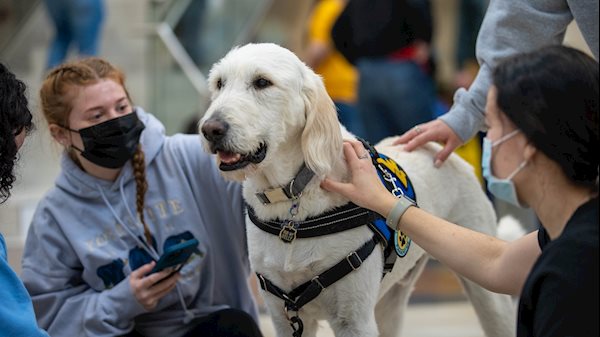 The WVU Health Sciences community is invited to stop by Pylons Commons during Finals Week for various wellness activities.
On Monday, Dec. 12, members of Free Mom Hugs will be available from 11 a.m. to 1 p.m. to give FREE HUGS TO EVERYONE. Finals week and the upcoming holiday season can be stressful, and hugs can help reduce reactivity to stressors and help lower levels of anxiety.
Tuesday, Dec. 13, destress during Yappy Hour from 1-3 p.m. where you can pet a puppy and pick up a Zen treat.
Free Mom Hugs will return Wednesday, Dec. 14, from 12-2 p.m. with FREE HUGS. (According to Director of Diversity Court Lanham, they give the best hugs!)